This might be your life changing opportunity to get serious about meditation practice.
This is your complete introduction to TALO Meditation,
your complete introduction to liberating your mind
and healing your emotions which gives you:
12 lessons lasting 2-3 hours divided into 9-10 steps to be done in your own time
24 downloadable guided meditations for you
4 downloadable guided walking meditations for you
30 worksheet exercises (more fun than it sounds)
12 multiple choice quizzes (definitely more fun than it sounds)
76 video talks
a total of ca. 40 hours of material (18 hours of guided meditations)
personalised support by me for all your questions and difficulties (by email or Skype/Facetime/WhatsApp Video)
access to the online meditation meetings of the TALO WebSangha
Lesson 1 - Meet Your Inner Buddha! The first thing you need is to become aware of your ability to observe your own mind and thoughts and to learn how to do that consistently.

Lesson 2 - Develop a Mindful Connection to your Body! Learn how to perceive your body in meditation by meditating standing up, sitting on a chair and lying on the ground. Find out about how to organize your meditation space at home.
Lesson 3 - Find your Sitting Meditation Posture! Learn how to sit down correctly by finding your personal sitting meditation posture. Learn how mindfulness of the body and a good posture help you to relax and even to self-heal your body, your mind and your emotions.
Lesson 4 - Learn how to concentrate properly on your breathing! Find out how concentration on your breathing in meditation can be enough to completely transform your mind, your emotions and your life.
Lesson 5 - Get free from conditioning! All we see, hear, smell, taste or touch generates at once a pleasant or unpleasant feeling. In this lesson you'll learn how to become free from this conditioning by experiencing in meditation that is reaction this only pleasant or unpleasant - but not more!
Lesson 6 - From reaction to action! The more we become able to observe our pleasant and unpleasant sensations during meditation the more we learn to not onìy react to what's going on around us. Up to now everybody and everything could influence your mood - because you reacted like remotely controlled by your environment.
Lesson 7 - Stop poisoning yourself by negative thinking! The endless stream of unconscious thinking in you generates nothing but aversion and attachment. These "mental poisons" (Buddha) create continuous suffering. With the meditation techniques you've learnt in the previous six lessons you are now able to observe your thoughts with lovingkindness and you don't water the seeds of suffering in your thinking any more.
Lesson 8 - Freedom! In this lesson we put the meditative freedom into practice in three steps: 1) Freedom from compulsive thinking - 2) Freedom from compulsive action - 3) Freedom from suffering. You will increasingly create a distance between you and your unconscious thinking. This distance becomes a space with an enormous potential of freedom and happiness. You can now simply decide to move into that space and remain there - free from compulsive thinking & doing, free from suffering.
Lesson 9 - Your Inner Child. With visualisation we learn about a new meditation technique in this lesson and we meet our most important helper and assistant: our inner child.
Lesson 10 - Accepting and transforming. Emotions are triggered by certain thoughts and belief-sentences which are based on the three mental poisons we covered at the end of the second part. In this lesson we will have a close look at the emotions anger, powerlessness and hatred and we will practice the acceptance and transformation of these emotions in the second guided meditation.
Lesson 11 - Your True Nature. There are not only negative emotions in us but also love, compassion, joy and peace. These "unlimited mental states" are a part of our true nature and we don't have to create or to reach them because they are already present and fully developed in us.
Lesson 12 - Love. In the last lesson of the course we will practice "Metta", the universal love. Love is the force which heals everything also our so-called negative emotions. In this lesson we will also conclude the "Four Foundations of Mindfulness (Satipatthana)" which represented the structure of the whole course. In conclusion we will talk about the decisive topic of forgiveness and practice forgiveness in a meditative ritual.
Your Instructor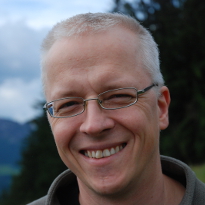 I've been practicing buddhist meditation for nearly 20 years now (Zen / Vipassana / Thich Nhat Hanh) and I've been teaching it for over 10 years in Switzerland, Italy, Germany and Southamerica. In 2014 I wrote and published the book "Gehmeditation im Alltag" (Walking Meditation In Everyday Life) in German which was published in 2015 also in Italian.

I live and work in Ticino/Switzerland teaching meditation and transformation in courses, seminars and individual therapy-sessions live and online.

By adding a component of emotional and energetic transformation to the buddhist meditation practice of the "Four Foundations of Mindfulness" (Satipatthana) using guided visualized meditations I developed the TALO®-Meditation: "Transformation through Awareness and Love".
I experienced the effectiveness of TALO® first on myself and then saw impressive changes over the years in many of my practicing friends and clients. I'm sure it can help you as well.
Liberate your mind,
heal your emotions
and enjoy life
more and more every day!
Courses Included with Purchase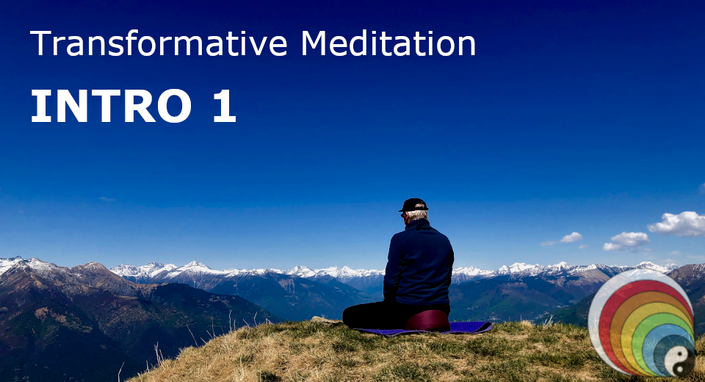 HOW TO MEDITATE 1
THE BASICS: concentration, body awareness, postures, breathing - 4 lessons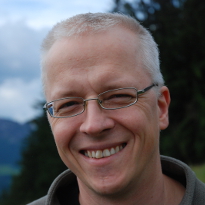 $39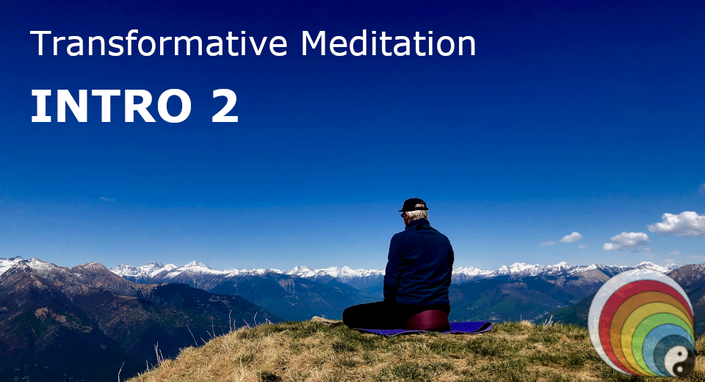 HOW TO MEDITATE 2
THE MIND: senses, thoughts, from reaction to action + 4 types of walking meditation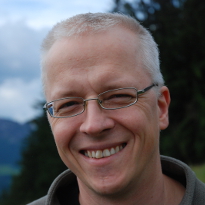 $39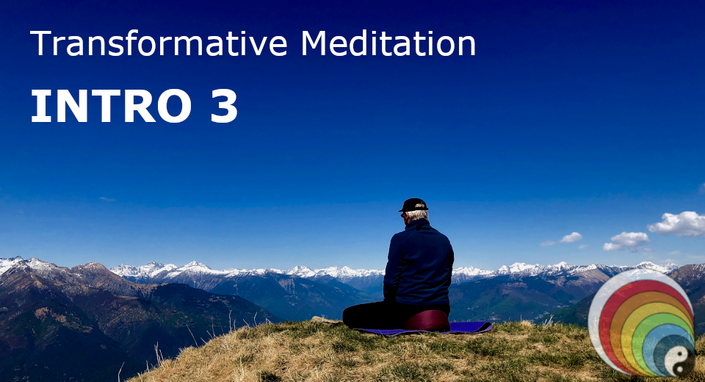 HOW TO MEDITATE 3
THE EMOTIONS: transformation of "negative" emotions, inner child + self love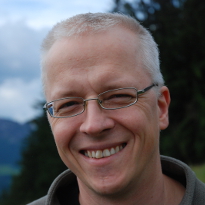 $39
Original Price: $117
Frequently Asked Questions
When does the course start and finish?
The course starts now and never ends! It is a completely self-paced online course - you decide when you start and when you finish.
How long do I have access to the course?
How does lifetime access sound? After enrolling, you have unlimited access to this course for as long as you like - across any and all devices you own.
What if I am unhappy with the course?
We would never want you to be unhappy! If you are unsatisfied with your purchase, contact us in the first 30 days and we will give you a full refund.